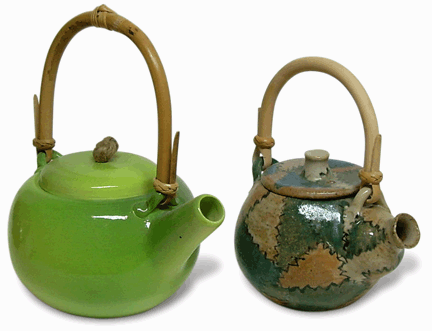 Smaller teapots made of earthenware glazed by airbrush (left) and hand-painting (right).





Portfolio
Teapot is one of the functional ware giving me a lot of space on creation. The form and style, functioning and accessories provide a huge imaginative idea when designing.
Besides clay, some materials, such as pvc coated wire gets a trendy approach, and even a tree branch from the garden can absolutely gives the work a sense of nature.
4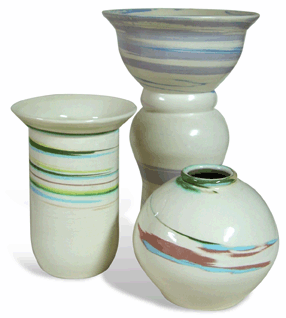 Vases thrown in white earthenware and same clay pre-mixed with colour stains.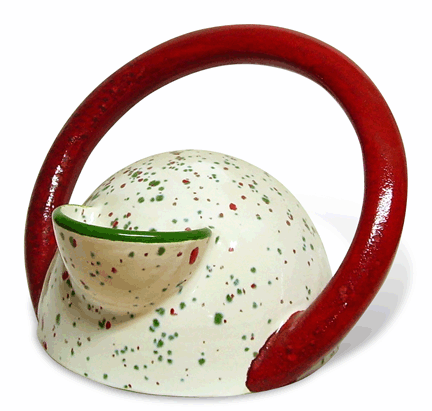 Jingle Bell
Earthenware
9" x 6-5/8"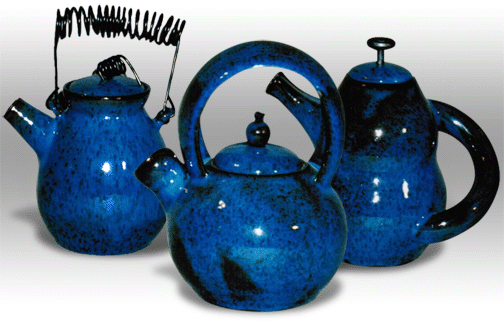 Series of Midnight Romance / Black Stoneware
Left - Midnight Romance I - 5" x 6-1/2" x 12"
Middle - Midnight Romance II, 5-3/4" x 23-1/8"
Right - Midnight Romance III - 10-1/4" x 6" x 9"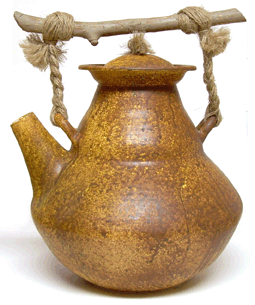 Jumbo Teapot
Earthenware
11" x 15" x 9-1/2"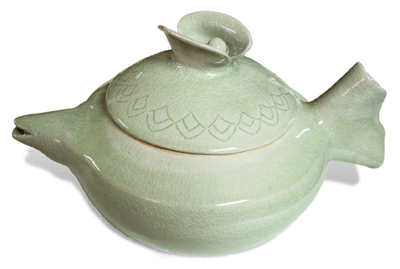 Fish Teapot
Porcelain
12-3/4" x 6-1/2" x 8-1/2"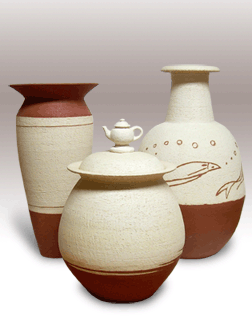 A combination of two different colour clays and texture thrown together turned out a nice effect.
©1995-2019 My Pottery. All Rights Reserved.