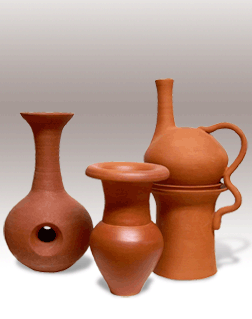 Brown clay has its own character by itself. The process of polishing by a metal spoon gives a shiny coating on the middle vase.





Portfolio
In most of the time, dipping the pots into the glaze is quite common when we do glazing.
In order to have an abstract effect just like on canvas of paper, I have tried glazing by airbrush, spray with a mouth sprayer and paint splash on pots, which turns a 2D painting alives on the 3D pottery.
3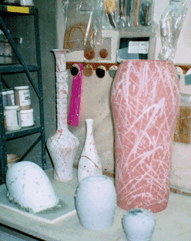 Bisque glazed by a mouth sprayer and paint splash.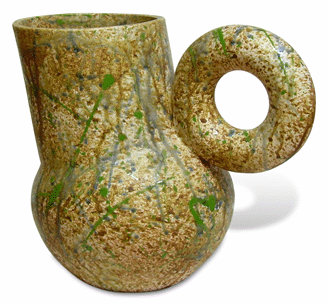 Wide Mouth Pitcher
Earthenware
12" x 8-1/8" x 10-1/4"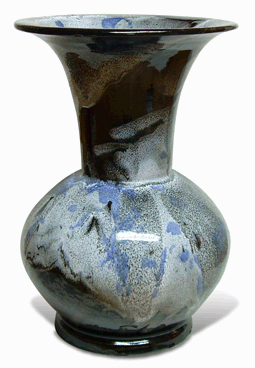 Jumbo Vase
Stoneware
9" x 13"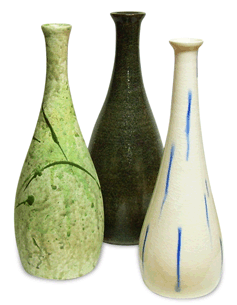 Gall-bladder Shaped Vases
L: Earthenware 4-1/4" x 11-5/8"
M: Stoneware 4-1/2" x 11-3/4"
R: Earthenware 3-3/4" x 11-1/4"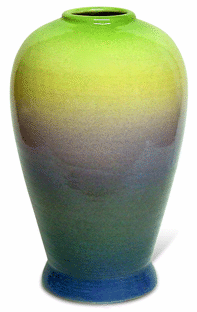 Gradient Vase
Earthenware
5" x 8-1/8"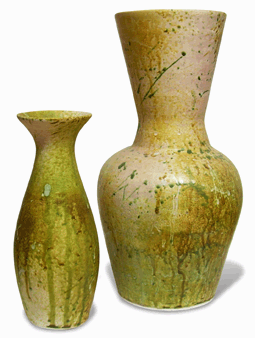 Spray Vases
Earthenware
L: 4-1/4" x 10-1/8"
R: 7-3/8" x 15"

Vases thrown and shaped to a desire form before bisque.

©1995-2019 My Pottery. All Rights Reserved.