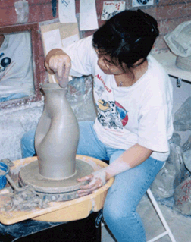 A regular thrown vase was distorted and formed to a pitcher, glazed by air-brush.





Portfolio
A distortion on the thrown vase always gives a new look on clay.
Different glazing techniques have been applied on my pots, such as air-brush, paint splash, spray by mouth sprayer, sponging, spilling and dry brush. All of them are what I have applied on my 2D painting when in design school and at work years ago.
2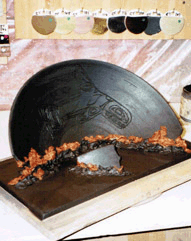 A dish was thrown, carved and cut into two halves before assembling. Glazed by hand-painting.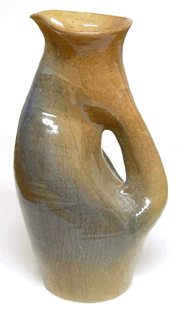 Pitcher
Stoneware
6" x 5-1/4" x 12-1/2"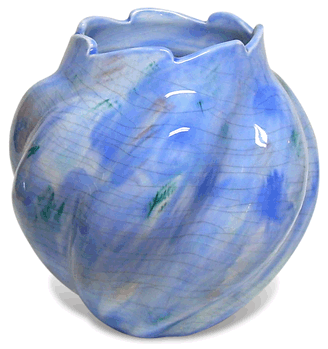 Sponge Vase
White Earthenware
7-1/2" x 7-3/8"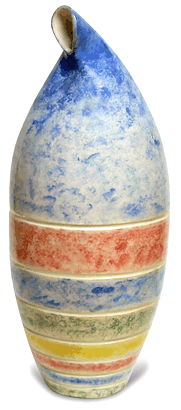 Sponge Vase
White Earthenware
5" x 12-1/2"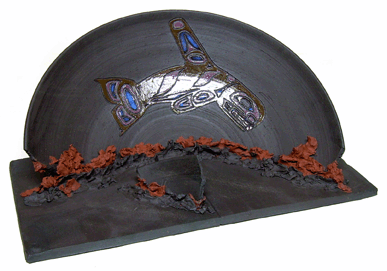 Unearthed
Black and Brown Stoneware
15" x 9-3/4" x 6-1/2"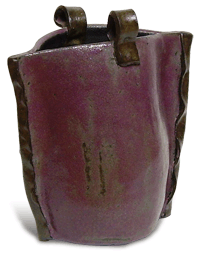 Bag
Black Stoneware
8" x 5" x 8-3/4"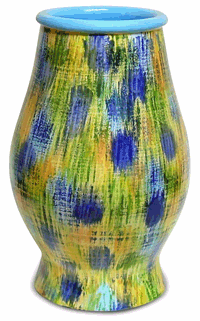 Glazed by dry brush created an oil-painting effect.
©1995-2019 My Pottery. All Rights Reserved.