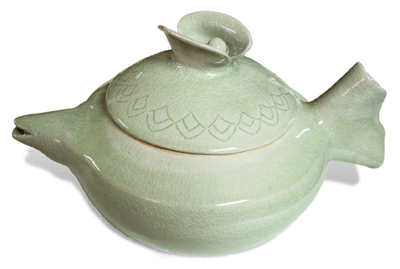 Annual Show & Sale
There are a few show & sale and craft fairs every year for me to meet with other ceramic art lovers on site and sharing my art interest with them.
The pieces I have made bring out and comply my new ideas. With the everyday attempt on clay, I expect to hold my another exhibition in the near future. An exhibition which can show my new explored technique and media on creating the pottery, such as cutout, carving, assembling in forms of sculpture, decoration, display and functional wares --- an exhibition of creative pottery that is beyond the wheel.

©1995-2019 My Pottery. All Rights Reserved.